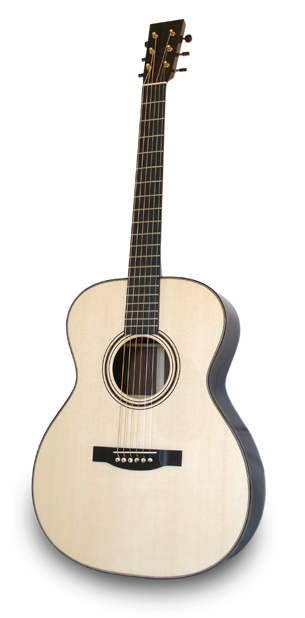 The Traditional "OM" model is a faithful recreation of the familiar Martin model. Over the years I've had the privilege of working on and restoring several prewar versions, and so the guitar I am offering is based on a combination of what I found on those.
The "OM" is probably the most versatile guitar design of the modern steel-string guitar's history. It is equally at home playing Bluegrass pieces or accommodating fingerstyle techniques.
As part of my "Vintage Series" I am offering the OM with very traditional specifications and appointments. Standard appointments include: "Vintage" Solid Headstock & Bridge profiles, Waverlie Tuners, Modified V-profile Neck, 3/32" Saddle, and 25.4" Scale. A cutaway version is in the works.